NEW John Wood Midwest Distribution Center located in the greater Milwaukee WI area!
The John Wood Company is excited to announce an increase in product availability via our NEW Midwest distribution location in Port Washington, WI. This location will complement our current Oaks, PA facilities inventory thereby allowing us to more effectively serve both our Eastern and Midwestern customers. Concurrently we are expanding our capabilities for both custom tanks and skid fabrication work, which will allow us to provide larger and more complex solutions to the ASME market.
We appreciate the business and support of our current partners and customers and look forward to developing NEW relationships as we continue to grow and expand our distribution inventory and fabrication capabilities market wide.
Serving Customers in Residential, Commercial, and Industrial Markets Worldwide
The John Wood Company, LLC, serves customers in residential, commercial, and industrial markets worldwide. With a broad product portfolio that includes water storage tanks, ASME pressure vessels and custom fluid handling systems, we strive to meet the needs of our customers by building strong relationships and by providing the highest customer delivered value.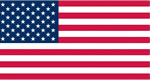 Our products are proudly fabricated and made in America!
Sales: 610-666-1220
All others: 610-666-1225
Certifications
ASME Section VIII, Division 1
Pressure Equipment Directive (PED) 97/23/EC
Canadian Registration
American Bureau of Shipping (ABS)
US Coast Guard (USCG)
American Water Works Association (AWWA)
Highlights
Large inventory of standard products available for immediate shipment
Inventory stocking programs for OEMs
ASME Plus quality assurance
Engineering and design support utilizing the latest 3D AutoCAD software